Custom Cut Panels
Structural Insulated Panels (SIPs) technology are the future of building and are recognised as a strong, affordable and environmentally responsible solution, SIPs have been utilised successfully worldwide for more than 50 years. Known particularly for its strength, versatility and outstanding insulation properties, SIPs construction is one of the fastest growing building systems globally.
Our SIPs by Design service will manufacture and deliver custom SIPs floor panels, roof panels and wall panels specifically built for your construction project. The complete system is delivered to site, ready for assembly by fully qualified construction teams.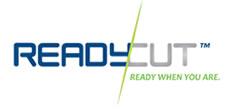 SIPS Industries now offers the ultimate building solution with a range of pre-designed, pre-cut and pre-engineered SIPs floor panels, roof panels and wall panels in set sizes and dimensions.
The extensive range of Ready Cut panels offer distinct advantages in simplicity, speed and savings.
Contacts SIPs Industries on (08) 9494 2211 to find out more about how SIPs Ready Cut can save you both time and money on your next building project.
Construction Companies We're Privileged to Work For